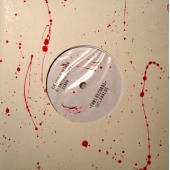 Dead Bluesmen
Shotgun Blues / I Didn't Wake Up This Morning
Label: Full Wave Rectifier Laboratories
Genre: Rock / Pop
"The Dead Bluesmen" formed in 1932, in the Mississippi Delta area, where they were picking cotton at local plantations. Soon after forming, they murdered their bosses and hit the road. Little is known about them past that point. They are rumoured to have been sentenced to death in the early 50's, only to come back from the dead to haunt the world with their dark, authentic blues sound.
"Shotgun Blues" is an anthem of protest against unfair taxation, homelessness and corruption, ending with murder. It follows the path of the honest poor man through eviction, rejection and his eventual carefully crafted plan of revenge and justice.
"I didn't wake up this morning" sums up the entire tradition of the blues within its short duration. A song about death, it humorously reminds us of our common predicament.
The authentic 50's blues sound has been carefully preserved on the 7" records, which were individually cut on a vintage disk cutting lathe with an original vintage monophonic cutterhead and vacuum tube electronics, entirely in the analog domain, at Magnetic Fidelity. Each record is hand-carved and numbered, with hand-painted covers and manually typeset labels. It is a limited edition of 200.
Artwork by Sabine Steldinger. Transfer to the disk medium by J. I. Agnew.