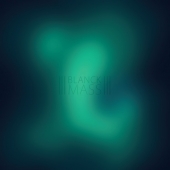 Blanck Mass
Blanck Mass
Label: Sacred Bones
Genre: Electronica / Ambient / Experimental
Availability
LP x2 +MP3 COUPON €34.99

Dispatched within 5-10 working days
In 2011, Benjamin John Power (Fuck Buttons) released his first solo album as Blanck Mass on Rock Action Records. The vinyl went out of print shortly thereafter and has been largely unavailable ever since. Now, nine years later, Sacred Bones Records is honored to put it back in print.

FROM THE ORIGINAL 2011 BIO TEXT:
Blanck Mass is Benjamin John Power, a young musician in thrall to Carl Sagan, Ennio Morricone and the infinity of nature, both universal and personal.

His eponymous debut album, a collection of tracks loosely themed around cerebral hypoxia and the beautiful complexity of the natural world, features ten songs which were written, recorded and self-produced at home in London between Summer and Winter 2010. An interstellar journey that defies classification, revealing itself further and further with each listen; offering more with each visit.

Out of step with the nostalgic focus of current climes, there's a sense of the unresolved running through this record. Like perpetually coming up.... endlessly walking Escher's Ascending and Descending.... swimming for a surface that you will never reach. This paradoxically claustrophobic-but-liberating warmth is brought about through a heavy, shimmering, orchestral, electric guitar prominence on the record, alongside manipulated field recordings, warm analogue synth, heavy sub and deep drone, a palette of sounds as wide and emotional as the world Blanck Mass sees before him.

Limited edition clear vinyl.