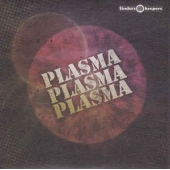 Plasma
Ectoplasma
Label: Finders Keepers
Genre: 60s / 70s Rock / Pop / Progressive / Kraut
Availability
7" €10.99

Dispatched within 5-10 working days
Uncovered master tape of family funded Rochdalian/Canadian kick ass proto-metal surf instrumentals… The Plasma erupts via the first 45rpm EP on Finders Keepers Records' MAN CHEST HAIR project.

Sharing a micro heavy psych scene alongside bands like Tractor and Boadicea in the remote Northern town of Rochdale the doom unit known as Plasma were mutated and misformed from the remains of local hard rock combo Screw. A truly unique outsider item comprising of just a Canadian raised lead guitarist with a first time unrehearsed drummer, the Plasma EP follows the groups 1974 residency at The Seven Stars Hard Rock Disco which earned them a weighty reputation despite being held back by their reluctant and oft kidnapped singer and irregular rotating bass player. Plasma only made one shoe string studio trip which saw the bands driving force James Charles Hodgson running high on energy but low on budget, resulting in the sessions ending before the vocals were put down.

A masterclass in outsider hard rock naivety this behind-the scenes visit into the deep Northern proto-metal scene renders three "heavy psych pop instrumentals", a format which was seldom adopted by the larger music industry standards and a welcome addition to Finders Keepers' new archive of totally unreleased outburst of testosterone from the 1970s Mancunian rock underground.