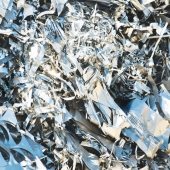 Domenico Giovanni Di & Abschattungen
Reflection Is Circular
Label: Mr. Nakayasi
Genre: Jazz / Avant Garde
In 2017 Giovanni Di Domenico released an album with a big band (at least for his standards) of 12 musicians, the band was called Abschattungen and the album «The Ear Cannot Be Filled With Hearing ».
Abschattungen in german means «shadowing» , or »shading» .
To adumbrate.

Aufheben, always in German, means « to keep » (material things) and « to abolish » (immaterial ones). It also means « to raise ». And « to reduce ».
These 2 terms are the base of his research on german philosophy and abstract funk, mixing/finding threads in between these 2 «concepts» is one of his recent obsessions.

« Reflection Is Circular » is the ideal continuation of « The Ear Cannot.... », being Aufheben the « reduced » version of Abschattungen.

Limited edition of 200 copies.