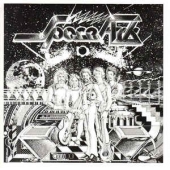 Spaceark
Spaceark
Label: Mr Bongo
Genre: Freestyle / Nu Jazz / Funk / Afro
Availability
LP €24.99

Dispatched within 5-10 working days
Brilliant self-released, private-press jazz/soul LP from 1975, recorded at Sunset Sound studios in LA.

This is the super-rare debut album from SpaceArk, a band of brothers on an interstellar voyage to discover "electrifying new sounds".

It's another one of those private press treasures – a dynamic group of talents seizing the moment and making magic in an astounding 12-hour turnaround at the legendary Sunset Sound studios.

Official Mr Bongo reissue with liner notes by Amar Patel. Licensed direct from Peter Silberg.