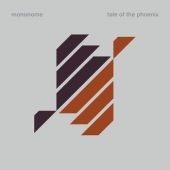 Mononome
Tale Of The Phoenix
Label: Beatquick
Genre: Freestyle / Nu Jazz / Funk / Afro
Availability
CD Digi / Cardboard €10.99

In Stock
An ending point. A dot. A circular line that meets it's end.

"Tale Of The Phoenix" was written with the purpose of expressing the need for evolvement and to mark the ending of a journey taken so far. It simultaneously marks the ending of an era and the beginning of a new one.

Based on the basic elements that shape up mononome's sound, multiple drum break layers, heavy bass lines, melodic brass and vocals get tied together in order to create a nostalgic trip through groove.

The cycle has closed.


Every end is a new beginning. Like a phoenix from the ashes, you shall rise to be reborn once again.