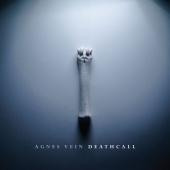 Agnes Vein
Deathcall
Label: Venerate Industries
Genre: Stoner / Post Metal / Industrial Rock
Availability
LP €20.99

Dispatched within 5-10 working days
One could argue this is not the first time the seasoned doom/black metal band Agnes Vein from Thessaloniki, GR has come up against a tough situation. Ever since the "...Of Chaos And Law" EP in 2004 and the long line of liveshows and releases started to unravel, the road hasn't been favourable.
They took the time necessary to prepare and release their debut album, utilizing the experience from sharing the stage with Manilla Road and Brocas Helm among others.
In 2010 the relationship with Venerate Industries would form. "Duality" made an impression in the underground metal scene manifesting the influences of Bathory, Candlemass, Neurosis and Celtic Frost and came to be a landmark. The process that is the preparation for an Agnes Vein album took another 3 years, without any shortcuts and by the spring of 2013, "Soulship" came to define the status of the band, driven by a darker and experimental mood.
The slow, heavy and bleak sentiment of the record wore off on the whole band's existence and in the years that followed the struggles would mount up. A line-up change, endless friction influences and a deep consideration marked the new era, which was also highlighted by a number of headline shows as well as joined appearances with Neurosis and Mantar. By the end of 2021, the new Agnes Vein album will be completed, commencing a new, dark era.