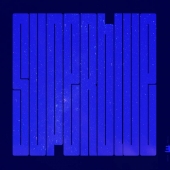 Elling Kurt
Superblue
Label: Edition Records
Genre: Jazz / Avant Garde
Availability
CD Digi / Cardboard €17.99

In Stock
Other Formats
After scoring his second GRAMMY Award (and 14th nomination) in March 2021, the protean vocalist Kurt Elling hangs an unexpected left turn with SuperBlue for Edition Records. It's a torrent of roisterous funk, indelible beats and all-too-current lyrics that boasts the talents of producer-guitarist Charlie Hunter and two stars of the hip-hop generation: drummer Corey Fonville and bassist-keyboardist DJ Harrison (both of the genre-hopping band Butcher Brown). Elling has always been a master of grooves, ranging from bebop to pure pop and progressive jazz to neo-soul, but he's never filled an album with grooves quite like these.

Thanks to newly sprung melody and lyrics from Elling, along with Hunter & co.'s fresh grooves, SuperBlue features all-new songs, innovative takes on compositions from jazz lions Wayne Shorter and Freddie Hubbard, and a raw and stripped-down treatment of "The Seed," a still-dynamic, decades-old riff on immortality written by Cody Chestnutt. There is even a slamming new version of a Tom Waits tune.

Elling has never made an album like this – and he's never made any album in the way that SuperBlue took shape. To this day, he has yet to meet the members of Butcher Brown in person: with travel confined by the COVID-19 pandemic, their collaboration happened across a distance of roughly 1,000 miles, with Hunter acting as go-between. In their Virginia studio, Fonville and Harrison met with Hunter to hammer out an assortment of grooves and colors; at his home in Chicago, Elling took the rhythm tracks and determined whether they called for new melodic narratives or were better suited to existing compositions. Once the groundwork was complete, Elling and Hunter got together at a converted horse barn in Urbana, Illinois, where they recorded the vocal and solo guitar tracks and mixed it all down.