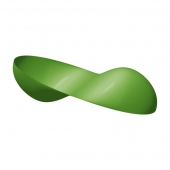 Reagenz
Reagenz
Label: Musique Pour La Danse
Genre: Electronica / Ambient / Experimental
Availability
LP x2 €25.99

Dispatched within 5-10 working days
Musique Pour La Danse presents rEAGENZ, the iconic self-titled debut album released in 1994 by the duo formed by Jonah Sharp (Spacetime Continuum) & David Moufang (Move D, Deep Space Network).

Previously only available in CD format, this sought-after album which nonetheless remains too under-appreciated for our liking is finally available on double vinyl for the first time ever and has been remastered for the occasion.

Nearly 30 years after its release, rEAGENZ remains a crucial milestone of electronic music. The duo famously met at an early gig of British IDM heroes Autechre and then recorded its debut album between its respective studios in San Francisco and Heidelberg. This is a record where the sense of in-betweenness is not only geographical. It is indeed a beautiful hybrid that explores the relationship between lush ambient textures and intricate IDM/techno rhythms, with striking and memorable results.

Rather than trying to fit in pre-determined templates, rEAGENZ invites you into a paradigm of its own. In these unprecedented times without access to clubs and dancefloors, this is a much-needed reminder, as it is one of those albums that argues that the enjoyment of electronic music is anything but confined to the formulas and expectations of music for clubs. It's all about diving into gorgeous and compelling soundscapes, wherever you might be listening and dancing.