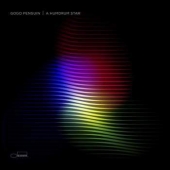 Gogo Penguin
A Humdrum Star
Label: Blue Note
Genre: Jazz / Avant Garde
Availability
CD Digi / Cardboard €7.99 Nice Price

Out of Stock
Following Man Made Object, GoGo Penguin's first release on BlueNote in 2016, comes A HUMDRUM STAR.

The New York Times highlighted GoGo Penguin as one of the 12 best bands at SXSW 2017.

Their first album, V2.0 was nominated for a Mercury Prize in 2014.

GoGo Penguin's music is more than jazz – it crosses boundaries between jazz and electronic – dividing core critics on both sides and at the same time attracting a whole new audience.

This music is committed, original and incredibly energetic.