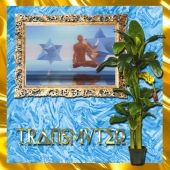 Transmuteo
Transmuteo
Label: Aguirre
Genre: Electronica / Ambient / Experimental
Availability
LP €15.99

Dispatched within 5-10 working days
Transmuteo is the multimedia project of a mysterious New Orleans-based Atlantean being named Jonathan Dean. Transmuteo encompasses audio, video, digital art, site-specific installation art, radio broadcast, live performance, and experimental social networking.

This is the debut full-length vinyl release by Transmuteo. The album takes the listener on an esoteric journey into holographic dimensions populated by ghostly signifiers of self-actualization and corporate success. Across two sidelong suites, these intensely hypnagogic meditation visualizations break apart into perplexing hyperlinked fragments stretching out into a digital horizon of datamoshed technoid bliss. You came here to discover your true purpose, but by the time you find the answer, you have transformed into something else entirely.

Transmuteo shows us where we need to go next. You know you're in for a journey of self-discovery.