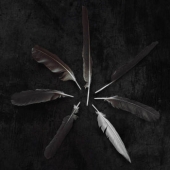 Caspian
Dust And Disquiet
Label: Big Scary Monsters
Genre: Post Rock / Avant Rock
Availability
LP x2 €27.99

Dispatched within 5-10 working days
Caspian is thrilled to announce Dust & Disquiet, a brand new studio LP which is set for release via Big Scary Monsters. Dust & Disquiet is the band's fourth full-length album and the follow up to 2012's stellar Waking Season. Recorded at Q Division Studios in Somerville, Massachusetts, Caspian once again tapped Matt Bayles (Isis, Cursive, Screaming Females, The Sword) to produce and mix.
On Dust & Disquiet, Caspian again refuses to be confined by genre. Listeners will find those familiar intricately textured soundscapes that the band has become known for. "Sad Heart of Mine" is available to stream via Soundcloud now, providing a first glimpse into the new album.
Caspian released their last LP, Waking Season, in 2012 to critical acclaim, with Spin proclaiming it as the "Best Post Rock Album of 2012." The band followed with the release of Hymn For the Greatest Generation in the fall of 2013, an EP that was to serve as Caspian's epilogue to Waking Season. Hymn for the Greatest Generation was also well received, finding praise everywhere from Pitchfork to Nylon to Alternative Press.