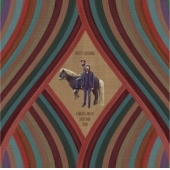 Pretty Lightning
A Magic Lane Of Light And Rain
Label: Cardinal Fuzz / Sound Effect
Genre: Rock / Pop
Availability
CD Digi / Cardboard €8.99 Nice Price

In Stock
Cardinal Fuzz / Sound Effects Records are proud to present to you 'A Magic
Lane of Light and Rain' the new long player from Pretty Lightning. Pretty
Lightning is a psychedelic blues duo and the spiritual home of Christian
Berghoff and Sebastian Haas - brothers in mind and sons of the Datashock
family collective. Formed in 2007 their debut LP was released via Fonal and
showcased their raw ritualistic psychedelic blues vision. Now in 2015 Pretty
Lightning present 'A Magic Lane of Light and Rain' a throbbing delta blues
psychedelic gloop that collides with the communal vibe of some of their
Krautrock forefathers. Recorded in a way that holds no regards for studio
polish or any hi-tech sheen - Pretty Lightning favour sounds that bleed
together and push their music into a glorious fuzzy sun-baked back porch
haze. 'A Magic Lane Of Light and Rain' provides you with pounding
stomping drums, reverb swampy guitars and ghostly vocals and analog
keys/loops and songs that sound hypnotic as though from a long faded
dream.