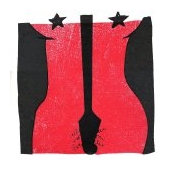 This Is Nowhere / De Sades
We Split For The Ladies!
Label: Hands In Sand
Genre: Rock / Pop
Availability
10" + CD €9.99

Out of Stock
Sharing a downtuned guitarist and a weak spot for the self-destructive side of the blues legacy,
"This is Nowhere" and "De Sades" recorded 4 tracks and released a split 10-inch vinyl, limited to 500 copies.

"This is Nowhere" side is into obsessive, recurring bass lines, noisy guitars and heavy, dark grooves.
"De Sades" side has the strong motto: Dirty Bluesy Garage Punk.

All the above come into a hand-numbered, screen-printed package by "Replica" with a bonus cd.