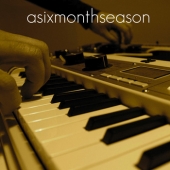 A Six Month Season
A Six Month Season
Label: A Six Month Season
Genre: Post Rock / Avant Rock
'A Six Month Season' ονομάζεται το νέο one man band project
του πρώην κιθαρίστα της melodic hardcore μπάντας 'BIOS'(Κώστας Αποστολίδης).
Στο ομώνυμο mini album που έχει κυκλοφορήσει
μας παρουσιάζει 4 tracks σε experimental/ post/ alternative ήχο.
"They taught us wrong about the seasons
they taught us wrong about the months
there is no autumn and no spring
winter ends when summer comes."
Youtube [official stop motion film] : http://www.youtube.com/watch?v=as-T7R2acE0&feature=relmfu
Engineered, recorded, mixed and mastered at "TheSonicArk" studios by Nikodemos Triaridis.