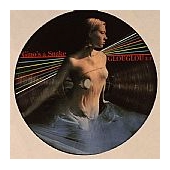 Gino's And Snake
Glou Glou
Label: Notorius Elektro
Genre: Techno / Tech-House / House / Trance
New experimentations with silly tracks from Gino's and
Snake back on NOTORIOUS ELEKTRO. This awesome 2
tracks EP sits somewhere between tech house,
progressive and minimal. Here it is and it's damn good, on
the A side, they give us big minimal hypnotic track set to be
huge on the dancefloors; as on the other side the guy
delivers a groovy minimal ass shaking tune. Not to be
missed !!