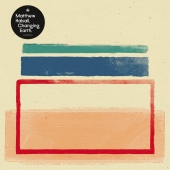 Halsall Matthew
Changing Earth
Label: Gondwana
Genre: Jazz / Avant Garde
Availability
Other Formats
Matthew Halsall shares the 'Changing Earth' EP – another exquisite and spiritual four track offering.

The title track Changing Earth is a soulful, elevating groover featuring sublime work from the whole band but especially, Matt Cliffe on flute and Maddie Herbert on harp. Positive Activity is one of Halsall's most charming compositions, built round a hypnotic bassline from Gavin Barras it's melody is plaintive but also uplifting and hopeful and harpist Herbert again shines brightly here. Yogic Flying is another soulful, uplifting tune as Halsall and percussionist Jack McCarthy take us on a transcendental journey upwards. Finally our journey inwards and upwards takes us to Upper Space, a quintessentially Halsall tune built around glistening harp and a sublime, soulful sanctuary elevated through beautiful work from the whole band but especially saxophonist Matt Cliffe.

Changing Earth features Matthew Halsall trumpet and electronics, Matt Cliffe flute & saxophone, Maddie Herbert harp, Liviu Gheorghe piano, Gavin Barras, bass, Alan Taylor drums and Jack McCarthy percussion. Changing Earth is produced by Matthew Halsall and Daniel Halsall, recorded by Matthew Halsall, mixed by Greg Freeman, mastered by Peter Beckmann of Technology Works and vinyl cut by Norman Nitzsche at Calyx.