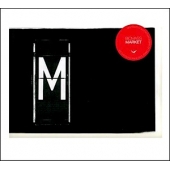 Biomass
Market
Label: Quetempo
Genre: Electronica / Ambient / Experimental
Biomass started in Italy working in/with various forms: minimal ambient_skelectrical
dub_political ideas_and an alchemy of found sounds mixed into his own sonic atmospheres. His aesthetics are: the observance of the not obvious/the hidden layers of sound and image/ the calculated doubt of the usefulness of technology/elaborate systems and sounds used in simple ways. Dj/producer/programmer, biomass has played in festivals, squats, clubs, and social centres.Biomass samples ready- made phrases/recorded environments/and found sounds detouring them into his private audio structures.
"Market" is his latest work. It is a hybrid of repetitive minimal soul. Dangerous electricity streaming parallel with sub bass and crashing lyrical lines. A sampled voice sings from behind the static, from inside the sewing room of the Mississippi State Penitentiary pulling inside the music cell of market: sharp cuts and dangerous clicks.
"Market" is a visual work as well. The audio is accompanied by a DVD which is a non-linear image sampler composed of images:, the landscape of consumption, the industry of the disposable product, the domination of the image as created by "the corporation", the clashing of hands against helmets, streets filled with riot vans and supermarkets filled with taking hands. All the images are taken from the public window that transmits in every home: the television.