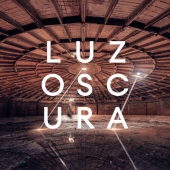 Various Artists
Sasha Presents Luzoscura
Label: Alkaane
Genre: Electronica / Ambient / Experimental
Availability
Other Formats
Sasha signals a new phase of his decade-spanning career with LUZoSCURA, an adventurous and essential compilation project that features newly-discovered emerging talent, as well as eminent artists and fresh material from Sasha himself.

Evolved from the eponymous playlist, LUZoSCURA began on Spotify as a stash of music sent to Sasha which didn't meet the pace of his club sets, nor suit his venerated label LNOE. "The playlist thrived during lockdown," highlights Sasha. "For the first time in over 20 years I had no reference point for banging club music, so I gravitated towards the LUZoSCURA playlist. I threw more energy into curating it because the sound felt right for that time, and I quickly realised I wanted to make some of my own music with this theme."

Off the road and disconnected from the dancefloor, he'd utilise the break from touring to evolve and adapt, while connecting with an international roster of artists who are similarly invigorated by sounds which traverse electronica, ambient, techno and breaks. The playlist grew, and last summer Sasha showcased the catalogue of sounds for the first time as a live stream, igniting the idea of a mixed compilation and a call out for fresh music was made.