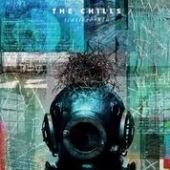 Chills
Scatterbrain
Label: Fire
Genre: Rock / Pop
Availability
CD Digi / Cardboard €15.49

In Stock
Dunedin's finest, The Chills release their seventh studio album 'Scatterbrain', a glorious self-examination of Martin Phillipps' songwriting hot (ish) on the heels of the hugely successful 'Snowbound' (2018) and the critically-acclaimed movie 'The Chills: The Triumph And Tragedy Of Martin Phillipps' a year later.

"It's about artistic integrity, self-realisation, self-acceptance and a reflection on mortality." - The Guardian

Now in 2021, Phillipps is now taking stock of things – everything. Yes, everything. The result is this triumphant new Chills' album 'Scatterbrain', a thought-provoking and evocative take from a man who has lived through good times and bad.
A mature and honest reflection on life, destiny and the fate of our times delivered in beautiful melodies with Phillipps' trademarked incisive turn of phrase.
Viewed from the perspective of a man understanding his age and indeed his own mortality, the new album takes a mature look at matters arising with a side order of perspective.

'Scatterbrain' is a life passing before your ears as uncertainty increases and fake news rumbles on; during which aliens invade, Phillipps scales the walls beyond abandon as he probes the minutiae of worlds within worlds and the hourglass fills.
A landmark album from one of the great modern song writers, it's pure pop music for the new normal and we can't wait to see how it ends...