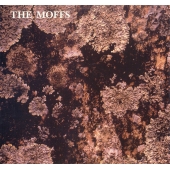 Moffs
Entomology
Label: Green Cookie
Genre: 80s Wave / Rock / Pop / Punk
Availability
Other Formats
The Moffs were a cult psychedelic rock band formed in Sydney Australia in 1984. They are perhaps best known for their debut 1985 hit song 'Another Day In The Sun', that attracted local and international underground attention.

The Moffs were rather unique in the famed Australian independent scene of the 1980s, even within the roster of bands on their record label, Citadel Records. While their contemporaries took influence for the most part from US sixties and seventies garage rock, the Moffs took their influence from the UK, the mod, psychedelic and
prog-rock scenes of the same time. The band's name was invented by mis-spelling the word 'moths'.

Led by Tom Kazas (guitar, vocals), they incorporated many evolving styles during their five year career (1984-1989): blues rock, psychedelic rock, progressive rock, early post rock, atmospheric rock, 1960s and 1980s pop, free improvisation, impressionistic lyrics, Greek folk music styles, experimental composition and repetitive minimalist structures.

Each of their releases (3 singles, the mini-album, debut album) reached the position of No.1 on the Australian Independent charts and cemented their reputation as a cult band with a devoted following in Australia and Europe. They were renowned for the dynamic live performances, owing much to the synergy of the rhythm section of the brothers, David Byrnes (bass) and Andrew Byrnes (drums).

'Entomology' on Green Cookie Records is a reissue of a 1987 compilation album of the same name by Citadel Records. It contains the A and B sides of their three singles, three songs from their mini-album, and a track recorded just for the album.

Black vinyl. Limited edition of 300 copies.