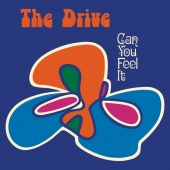 Drive
Can You Feel It?
Label: We Are Busy Bodies
Genre: Jazz / Avant Garde
Availability
LP €29.99

Dispatched within 5-10 working days
In 1971 Henry and Stanley were approached by guitarist Adolphus 'Bunny' Luthuli to get a band together to compete in the Alco Best Band Competition at Jabulani Stadium in April 1971. Bunny had played with Henry in Almon's Jazz 8. This approach was the genesis of South Africa's greatest soul jazz band The Drive comprising the Sithole brothers Henry, Danny and Stanley, Bunny Luthuli, Mike Makhalemele, Lucky Mbatha, Nelson Magwaza and Anthony Saoli.