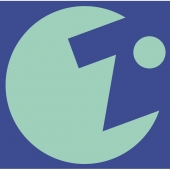 Various Artists
Ozone Recordings
Label: Musique Pour La Danse
Genre: Electronica / Ambient / Experimental
Availability
LP €17.99

Dispatched within 5-10 working days
After Brussels 89 on Erotiques New Beats, Musique Pour La Danse stays in the 89-90 season but this time takes you to Sheffield with this Ozone Recordings mini-compilation shedding light on an iconic label whose bleeps, basses and breaks helped shape the sound of British electronic music, from acid house, to bleeps, to rave and beyond.

Conceived as a one-way ticket to the early days of the UK Bleep scene, where US and European influences coalesced to give birth to a distinctive genre, this collection was remastered by Rob Gordon (original Forgemasters member and Warp co-founder) and it comes with extensive liner notes by Matt Annis, author of the celebrated "Join The Future" book which tells the fascinating story of UK Bleep and the rise of a distinctively British electronic sound.

It will be available in limited trioxygen blue vinyl edition featuring the notorious logo from The Designers Republic! Also notable, a few tracks on this record were produced with the help of Cabaret Voltaire's Richard H. Kirk.

"It would be fair to say that this snapshot of Ozone Recordings' excitement-packed back catalogue is well overdue. The Sheffield-based imprint's contribution to British dance music's creative boom of the late 1980s and early '90s has long been overlooked, with much more focus naturally falling on the Steel City's other key imprint of the period, Warp Records. (...) Looking back, they offer a good snapshot of the time, just as this tighter, more stripped-down compilation of highlights does."