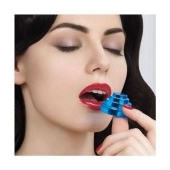 Devo
Something For Everything
Label: Warner
Genre: Electro / Electro-Rock
Devo are back with the aptly titled 'Something for Everybody'. The long rumoured, wildly anticipated album (which was launched with a memorable performance in Vancouver at the Winter Olympics) features the band's classic line-up - Mark and Bob Mothersbaugh, Gerald and Bob Casale - joined by drummer Josh Freese (Nine Inch Nails, Guns n' Roses). Produced by Greg Kurstin (The Bird & The Bee), the album also includes contributions from John Hill and Santi White (better known as rising hip-hop star Santigold), John King of the Dust Brothers, and the Teddybears.

A Devo for our times. A band that evolves, even as the world around them confirms the decay they have long suspected. With 'Something for Everybody', Devo has gained from experience, honed its attack, and stands ready to sound the alarm for another generation.

"We're inspired by reality," says Gerald Casale, "because the world is so ridiculous and stupid. De-Evolution is Real".