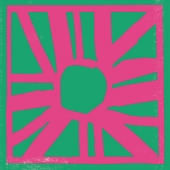 Various Artists
Mr Bongo Record Club Volume Four
Label: Mr Bongo
Genre: Freestyle / Nu Jazz / Funk / Afro
For Volume 4 in this series we continue in the same mould as with previous editions, selecting current favorites and rare lost gems from the Brazilian, African, soul, funk, and disco genres. We present tracks from artists such as Azwon, Cindy & The Playmates, and Zé Roberto to name just a few. However, one main departure and progression to this edition is the first time inclusion of recordings by contemporary artists. These come from Matthew Tavares (of BADBADNOTGOOD fame), Wax Machine, and DJ Format & The Simonsound, which were originally featured on either limited private press vinyl releases or were previously only available digitally. We felt their inclusion was important and wanted to share these wonderful discoveries with a wider audience. They also complement, enrich, and fit perfectly with the flow and journey of the compilation.

Here at Mr Bongo we hope you will enjoy this selection of seventeen eclectic songs (in tempo and style) as much as we do, whether they make you move your feet, take you on a trip somewhere, or trigger a happy memory.

Pink Translucent Vinyl.