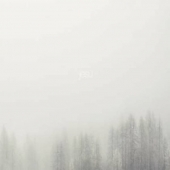 Jesu
Terminus
Label: Avalanche
Genre: Post Rock / Avant Rock
Availability
CD Digi / Cardboard €16.49

In Stock
Other Formats
Justin K Broadrick is best known as a founding member of Godflesh, one of the first bands to combine elements of extreme metal and industrial music, but has also maintained a parallel career as a producer, producing records and remixes for groups such as Pantera, Isis, Mogwai and Pelican. Since 2012, he has been releasing hard techno music under the solo moniker JK Flesh.

He has also been creating slow, hazy, and deafening music under the moniker Jesu since 2005 and here he returns with 'Terminus', the first full length stand alone album from Jesu since 2013's 'Every Day I Get Closer To The Light From Which I Came', and follows the experimental Jesu EP 'Never'.

Terminus thematically was inspired by the concepts of rejection, dependency, nostalgia, and ultimate loneliness. Musically exploring the entire gamut of the Jesu oeuvre since it's initial inception; dream pop, shoegaze, electronica and non aligned/non genre specific heaviness.