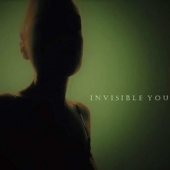 Shilo J. P.
Invisible You
Label: Ghost Train
Genre: Rock / Pop
Availability
CD Digi / Cardboard €17.49

In Stock
First appearing on the scene in the 90s with his hypnotic and soulful instrumental outfit Hungry Ghosts, quickly capturing the attention of the late Rowland S. Howard who produced and performed on their first LP.

'Invisible You' brings together colleagues from J.P.'s past. Steve Shelley, famously drummer for Sonic Youth, plays drums throughout this new project. Mick Harvey lends his unique stylings to the keyboards on these songs, and even Kim Salmon from the Legendary Scientists & Beasts of Bourbon makes an appearance playing slide on a song or two. What happens when you combine all these ingredients together with J.P.'s deft touch and new-found skill as a songwriter? A beautifully produced, genre-defying, shape-shifting slab of dark rock and diverse weirdalisations. 'Invisible You' is an intriguing record - just when you think you know what it is, it changes gears and J.P. moves to croon; makes you weep, makes you dance, makes you fall in love.

'Invisible You' is an extraordinarily strong debut and comes completely from left-of-field. While many will look for easy comparisons, J.P. Shilo creates heart-stopping music without a clear genre. Fragile in its minimalist beauty, yet able to suddenly burst open with stabbing intensity.