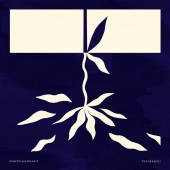 Milonakis Manos
The Seagull
Label: Piano And Coffee Records
Genre: Electronica / Ambient / Experimental
Availability
CD Digi / Cardboard €12.99

In Stock
Thessaloniki-based composer, producer and multi-instrumentalist Manos Milonakis debuts on piano and coffee records with "The Seagull", a synopsis of his original score for Russian dramatist Anton Chekhov's play of the same name, directed by Yiannis Paraskevopoulos for theatres of Greece and Romania.

The first musical lines of this project were drawn while in Romania, where together with the director, Milonakis travelled to prepare a show for Craiova's National Theatre. The post-communist atmosphere, the humid streets, the sense of modern balkan darkness contrasting with incredibly vivid painted walls, strong flavors, smells, and amazingly passionate and friendly people would be decoded into music for the classic Russian play. The thirteen tracks in "The Seagull" blend melancholic piano melodies, soaring strings, gentle electronics, atmospheric haze, and evocative soundscapes. Sometimes discreet and others at the forefront of a strong narrative, each piece pours itself into the other like communicating vessels, coexisting with romantic encounters, philosophical arguments, family quarrels and a series of unanticipated arrivals and departures. Piece by piece, Milonakis masterfully introduces us into a world of frustrated lives and unrequited love.

Even though "The Seagull" was composed in 2015, a year before his previous release, "Festen", it took Milonakis significantly more time to decide it was the right moment to release it. "During these years and working in-between other projects", he says, "I sometimes looked back in my hardrives and these recordings always resonated inside my heart. Having performed the music extensively in concerts was also revealing an urge to me: that I should probably share this stuff with the world". This brought him to Denmark, where he had the pleasure to have some piano re-recorded and the full album freshly re-mixed by Ed Carlsen at his studio in Kongens Lyngby.