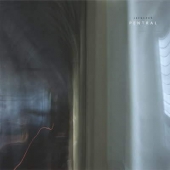 Jacaszek
Pentral
Label: Gusstaff
Genre: Electronica / Ambient / Experimental
Availability
LP 180GR +MP3 COUPON €20.99

Dispatched within 5-10 working days
Legendary album of Jacaszek from 2009, first time on vinyl, 180g, gatefold, with download code

PENTRAL (lat: inside, spirit, temple)

Michal Jacaszek's new project is an attempt to describe a gothic church interior by means of sounds. A temple owes its special atmosphere not only to visual elements but also to characteristic acoustics – reverb, enhancing and prolonging a slightest whisper into infinity. Jacaszek spent several days in three Gdansk historic churches (Oliwa Cathedral, St. Nicolas' church, St. Mary's Basilica) recording chanting, organs, and also a broad spectrum of accidental noises. Source sounds were were used only as a stimulus which releases the sound of the whole inside, and as such, they were consequently retouched in the post production process. Studio work and also the atmosphere of melody and arrangements were subordinate to the idea of portraying the church as a place filled with distant mysteries, a huge music instrument.