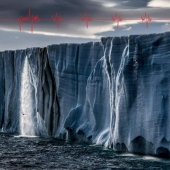 Pearl Jam
Gigaton
Label: Monkeywrench
Genre: Rock / Pop
Availability
LP x2 €41.99

Dispatched within 5-10 working days
Other Formats
"Making this record was a long journey," explains Mike McCready. "It was emotionally dark and confusing at times, but also an exciting and experimental road map to musical redemption. Collaborating with my bandmates on Gigaton ultimately gave me greater love, awareness and knowledge of the need for human connection in these times."

Gigaton's cover features Canadian photographer, filmmaker, and marine biologist Paul Nicklen's photo "Ice Waterfall." Taken in Svalbard, Norway, this image features the Nordaustlandet ice cap gushing high volumes of meltwater.

iIncl. 28-page booklet. Vinyl features an etching on one side.