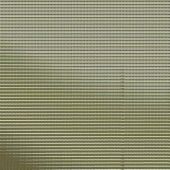 Kent Julia
Green And Grey (expanded) - Black Friday Release
Label: Type
Genre: Electronica / Ambient / Experimental
Availability
LP x2 €25.99

Dispatched within 5-10 working days
New York-based cellist/composer Julia Kent's celebrated second album, Green and Grey (2011), is to be released on vinyl for the very first time for Black Friday 2019. Across two discs, on green and grey coloured vinyl (naturally), this expanded edition features the preceding Last Day in July EP (2010) and two previously unreleased tracks. The gatefold sleeve features a new interpretation of the original artwork.

Green and Grey explores the intersections between the human world and the natural world, the melding of the technological and the organic using Kent's now trademark looped and layered cello, electronics, and field recordings. It references the patterns and repetitions that exist in nature often mirrored in human creations and also the complexity and fragility of our relationships, with one another and with the world that surrounds us. Without collaborators - other than the insects, weather, and wind sounds that create a sort of exoskeleton for the music - she has created an intensely personal landscape that references the way nature, however subverted and endangered by our modern world, still retains its power.

To coincide with the release, Julia will tour the UK on a double bill with Erased Tapes saxophonist Daniel Thorne. Her performances feature an exclusive collaboration with acclaimed French video artist Antoine Schmitt.

Originally released in 2011, Green and Grey gets the long awaited vinyl treatment on The Leaf Label Green and grey coloured double vinyl LP plus download code in a gatefold sleeve.

The reissue features a reinterpretation of the original artwork by Split.

Julia Kent released her fifth solo studio album Temporal in 2018 – a meditation on the transitory and fragile nature of existence
She has built a dedicated fanbase with extensive European and North American touring, after first coming to prominence with Rasputina and Antony and the Johnsons.

In demand as a musical collaborator and composer for film, theatre and dance, she has recently worked with Nadja, Markus Guentner, Western Skies Motel, Library Tapes, and Sophie Hutchings (for Gregory Euclide's Thesis project).

Her dance work includes collaborations with Ballett Mannheim in Germany, and Italian company Balletto Civile.