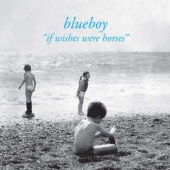 Blueboy
If Wishes Were Horses
Label: A Colourful Storm
Genre: Rock / Pop
Availability
LP €20.99

Dispatched within 5-10 working days
Blueboy's first and now legendary album finally reissued by Australian label A Colourful Storm.

Presented for the first time on vinyl since its release in 1992, the recording by Keith Girdler, Gemma Townley, Paul Stewart, Lloyd Armstrong and Mark Andes is immortalised in Sarah Records history as an evergreen of indie-pop and modern DIY. "...the sort of feelings that rarely escape from the Sarah daydream factory" wrote NME at the time.

Long overdue reissue with original artwork faithfully restored by Sarah Records' own Matt Haynes. Full colour reverse-card sleeve with printed insert and lyrics sheet.