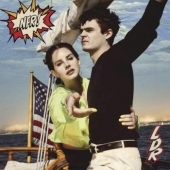 Del Rey Lana
Norman Funkin Rockwell!
Label: Polydor
Genre: Rock / Pop
Availability
CD €15.49

Dispatched within 5-10 working days
Lana Del Rey has revealed her forthcoming album Norman Fucking Rockwell! The highly anticipated album was mainly produced and co-written with Jack Antonoff and will include 'Venice Bitch,' 'Mariners Apartment Complex,' 'hope is a dangerous thing for a woman like me to have - but I have it,' and the current release, a cover of Sublime's 'Doin' Time'.