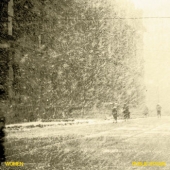 Women
Public Strain
Label: Thrill Jockey
Genre: Post Rock / Avant Rock
Availability
LP + MP3 COUPON €16.99

Out of Stock
What was hinted at on Women's debut is now fully apparent – these are eleven tracks of reverb drenched sonics and layers, with a super melodic / pop sensibility that creep up and grab you like nothing else you'll hear this year.

Their debut, self-titled release was one of the most blogged and critically well received records of the year.

'Public Strain' was recorded in the dead of winter with Chad Vangaalen.