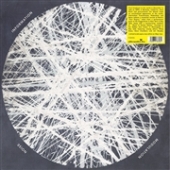 Reich Steve
Information Transmission Modulation And Noise
Label: Alternative Fox
Genre: Jazz / Avant Garde
'Information Transmission,
Modulation And Noise' is an astounding release, though many reviews repeat inaccurate information about the recordings featured on it. The music was first broadcast to the world in
the early hours of November 6, 1970 on KPFA in Berkeley, California, when Reich and woodwind wizard/percussionist Jon Gibson made an unscheduled appearance at the studio, armed with a number of recent recordings. The first to air was a masterful version of Reich's 'Four Organs,' taken from a performance given at the Guggenheim in New York in May 1970, featuring regular collaborators Philip Glass, Art Murphy and Steve Chambers on combative organs, along with Reich, plus Gibson on non-stop maracas; it is strongly contrasted by the raw, mesmerising power of a percussive piece recorded in Ghana in the summer of 1970, made with members of the Ghana Dance Ensemble playing traditional Ewe instruments; according to Reich's introduction during the broadcast, the piece is called
'Gahu,' featuring master drummer Gideon Alewoye on the large agboba drum, dancer Freeman Dongo on the smaller kidi, dancer Thomas Annan on the even smaller kagan, and Reich and Steve Scott on axatse rattles, along with an unidentified player on a gonkogwe or gungong bell. On the B-side of the disc, Reich presents an equally mesmerising rendition of Glass' 'Music In Similar Motion,' recorded at the Walker Arts Center in Minneapolis in May 1970, featuring Glass, Steve Chambers and Art Murphy on organ, Gibson and Richard Landry on soprano saxophones, Beverly Lauridsen on amplified cello, and Reich on an electric harpsichord.