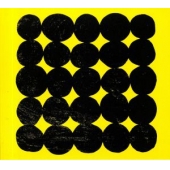 Various Artists
Mr Bongo Record Club Vol. 3
Label: Mr Bongo
Genre: Freestyle / Nu Jazz / Funk / Afro
Availability
LP x2 €24.99

Out of Stock
Volume three in the Mr Bongo Record club series. Another showcase of recent vinyl finds and favourites from our DJ sets and radio shows. This is an extra special one however, as it lands in 2019, the year that we celebrate 30 years since it all began way back in 1989.

In celebration of the 30 years of Mr Bongo, 2019 will see a host of exciting events and even more releases. We take over Brighton Dome on the opening weekend of the Brighton Festival in May, an in-store takeover at Rough Trade East, in July a week long 'Album Club' at Spiritland, more at RAPPCATS in LA, record fairs in Utrecht and New York, alongside the digging (and no doubt surfing!) trips to Brazil, India, Australia, Portugal and France…

We're releasing brand new music from punk-reggae superstars, The Skints; the previously undiscovered 25-year old master composer & arranger, Kit Sebastian; and crossover UK hip hop live show dons, Jungle Brown, this year.

Compiled by David Buttle and Gareth Stephens, assisted by Graham Luckhurst and Gary Johnson.