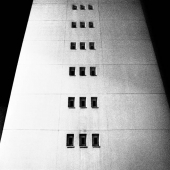 Millions Of Dead Tourists
Helicoide
Label: 1000+1 Tilt
Genre: Electronica / Ambient / Experimental
Availability
Other Formats
Recorded in Athens and Thessaloniki, January to March 2018, while both cities were being sold to airbnb.
Stuff used: basses (2), sequencer, humans (3), recorded sounds, synths (yamaha cs-20M, erebus, nanozwerg), pedal effects, audiomulch.
credits
released March 6, 2019

Vocals, lyrics & tapes on Nothing is Possible by Alyssa Moxley.
Mixed & mastered by Stefanos Konstantinidis at Fabrika Music studio.
Photography by Stéphane Charpentier.