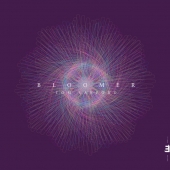 Barford Tom
Bloomer
Label: Edition Records
Genre: Jazz / Avant Garde
Availability
CD Digi / Cardboard €14.49

Dispatched within 5-10 working days
Tom Barford Saxophone | Rupert Cox Piano | Billy Marrows Guitar | Dave Storey Drums | Flo Moore Bass
All music written by Tom Barford / Produced by Iain Ballamy

Bloomer is the debut album from Tom Barford, saxophonist, composer and winner of the 2017 Kenny Wheeler Jazz Prize. An instrumentalist of supreme talent and creativity, Tom won the attention of judges, lifelong Wheeler collaborator and friend Evan Parker, Edition boss Dave Stapleton and Nick Smart, Head of Jazz at Royal Academy of Music, for his originality and vision. The resulting album, Bloomer, is richly vibrant, energetic and melodic; a recording that will launch the career of this future jazz star. In Evan Parker's words: "We are witnessing the birth of a new star in the Jazz firmament."

From the first notes Bloomer is impactful, youthful and energetic, but it's Barford's contribution that hits you immediately: this is an artist with something to say! His sound is immediate, bold and fluent and he's an improviser adept at resourcing a vast bank of harmonic language. The influences of US saxophonists Seamus Blake or Chris Potter are there, but an original and distinctive new voice is clear and present.

The writing is wonderfully intricate and demanding and yet is exuberantly listenable, imaginative and emotionally gripping. Barford wants his composing to be both thought provoking and beautiful. As he explains, "I want the music to feel as though you're stepping into another world".

The Kenny Wheeler Prize was established in 2010 to honour the work and life of that great trumpeter and composer but also to provide a platform for young artists who demonstrate excellence in both performance and composition to kick-start their career. Tom Barford is an artist who emulates many of the same principles that Kenny once did. Both share a kindred spirit in music making and a wonderful humility and pride in the people they make it with.

Bloomer is Tom Barford's opportunity to begin his own long journey and, with luck, a career as rich and fruitful as that of the great Kenny Wheeler.