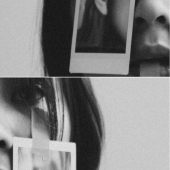 Some Gorgeous Accident
Heaven Sent
Label: Melotron Recordings
Genre: Rock / Pop
Melotron Recordings is excited to announce the physical release of a 22 minutes long cd by Some Gorgeous Accident* aiming from "somewhere near the Pacific". The cd EP is called "Heaven Sent" and it is now released officially.
An excellent/must hear for fans of the modern shoegaze sound with lush dreamy melodies and vocals.
80 numbered copies in a card style 3" cd holder + sticker.