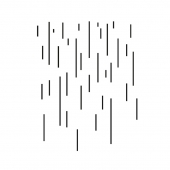 Gogo Penguin
V2.0 - Special Edition
Label: Gondwana
Genre: Jazz / Avant Garde
Availability
Other Formats
Deluxe remastered gate-fold double-LP with three bonus tracks (black vinyl version).

Noted for their hypnotic melodies, visceral bass-lines and tidal rhythm, Manchester-based leftfield piano trio GoGo Penguin are pianist Chris Illingworth, bassist Nick Blacka and drummer Rob Turner. Their music has been described as acoustic-electronica but they draw equally on rock, jazz

and minimalism, game soundtracks and glitchy-electronica to create their unique music. They are now one of the most successful bands in contemporary music, topping the jazz charts globally and playingsold out shows around the world and have just announced their biggest tour yet including the Royal Albert Hall in London (Nov 12).

Originally released in March 2014, v2.0, was their breakthrough album and the first to feature the rebooted line-up with new bassist Nick Blacka, pianist Chris Illingworth and drummer Rob Turner. It was named a Mercury Prize album of the year 2014 alongside albums from Damon Albarn, Young Fathers and Jungle.

The extended version was first released on 2xLP for RSD 18 on clear vinyl. This version features the same extended tracklist on black vinyl.

Newly remastered for vinyl (by the original engineer)
2xLP deluxe gatefold edition.

v2.0 includes the hit singles, Hopopono, Garden Dog Barbecue and Kamaloka as well as the remarkable One Percent and live favourite To Drown in You. Included here for the first time is theincessant 'Break' featuring a killer groove that offers a notdto the one and only Squarepusher, 'Wash', a haunting slice of the band at their most ambient and the wonderful 'In Amber', the first track that the new line-up wrote completely together.