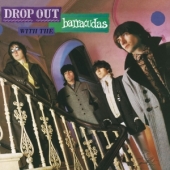 Barracudas
Drop Out With The ...
Label: Music On Cd
Genre: 80s Wave / Rock / Pop / Punk
Availability
CD €9.99 Nice Price

Dispatched within 5-10 working days
The English/Canadian Barracudas, founded by Jeremy Gluck and Robin Wills were one of the most successful Garage bands in the late seventies and early eighties on the European continent. With their debut album 'Drop Out With The Barracudas' they were giving the Californian sixties Surf Rock sound from The Beach Boys. They attracted international attention with this album while they already had a reputation for their energetic live performances. Among the highlights are of course the opener 'I Can't Pretend', 'We're Living In Violent Times' and the cover of 'Codeine'. This truly classic album contains 12 extra tracks!