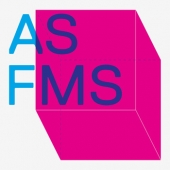 Hecker
A Script For Machine Syntehsis
Label: Editions Mego
Genre: Electronica / Ambient / Experimental
Availability
CD €16.99

Dispatched within 5-10 working days
The latest work from Florian Hecker A Script for Machine Synthesis is an experimental auditory drama and a model of abstraction. A Script for Machine Synthesis presents a complex simplicity that spirals in an unending manner as an audio image of the uncanny valley. It is the third chapter in the trilogy of text-sound pieces Hecker has collaborated with the philosopher Reza Negarestani. A resynthesized voice outlines procedure as procedure itself unfolds.
The suggestive encounter with a pink ice cube is a conceptual point of departure for a scene in which linguistic chimeras of descriptors are materialized through synthetic trophies, mental props and auditory objects.
Hecker presents a synthesis of the gap in the valley which we almost know. The motifs Hecker has staged in the last decade, the text, the sound, the scent, the obelisk, the demon, the self, the other all appear throughout in a thorough, rigid and formal exploration.
Exeunt all human actors, A Script for Machine Synthesis is an experiment in putting synthetic emptiness back into synthetic thought.