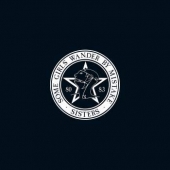 Sisters Of Mercy
Some Girls Wander By Mistake Box
Label: Warner
Genre: 80s Wave / Rock / Pop / Punk
Availability
LP x4 BOX €57.99

Out of Stock
The Sisters of Mercy will continue to spotlight different eras of its acclaimed discography this summer with a new vinyl box set that focuses on the band's early years, as well as their last officially released studio recordings. The set includes four 180-gram vinyl records, two 12" vinyl singles and a card slipcase. The first single is a re-recorded version of "Temple of Love" from 1992 that features Israeli vocalist Ofra Haza, and remains the Sisters' biggest international hit, peaking at #3 on the UK charts. The second is "Under The Gun," their final release, from 1993, which includes an updated version of "Alice".
This double compilation retraces The Sisters Of Mercy's formative years and their rise to cult acclaim. It includes three songs from 1980: "The Damage Done", "Watch", and "Home Of The Hit-Men". Also included in this set is the band's 1982 follow-up single: "Body Electric" and "Adrenochrome." It also features a cover of the Stooges' "1969" and more.
The first LP's flipside collects music that originally appeared on The Sisters Of Mercy's second EP, The Reptile House (1983). Among tracks are "Kiss The Carpet", "Burn", and the haunting "Lights". Later that year the band released the single "Temple of Love" backed with "Heartland" and a cover the Rolling Stones' "Gimme Shelter", all of which are included here.
This collection's title comes from a lyric in the Leonard Cohen song "Teachers," a track the Sisters cover frequently in concert.