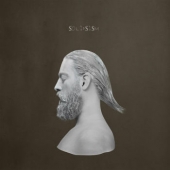 Beving Joep
Solipsism
Label: Deutsche Grammophon
Genre: Electronica / Ambient / Experimental
Availability
LP 180GR +MP3 COUPON €21.99

Dispatched within 5-10 working days
Simple sounds to express complex emotions. Music stripped to its bare essence. Amsterdam based composer and pianist Joep Beving has stripped music back to its essence in his debut album "Solipsism".
The independently produced album has been streamed an incredible five million times since its release five months ago. "Solipsism" represents a quest for essence and beauty, expressed in a neo-classical vocabulary. Joep Beving has been one with the piano from an early age. Where once his goal was to hit as many notes per minute as physically possible, his style of playing has changed over the years, searching for a particular aesthetic essence. His path was illuminated by a piano that Beving inherited from his grandmother when she passed away in 2009. This German instrument insisted on a more gentle touch and a gracious pace, which eventually led Beving to adapt to a more classical vocabulary to tell his story. Joep Beving's debut album "Solipsism" refers to the philosophical idea that reality only exists in one's mind. Everything outside of it, the external world and the minds of others, cannot truly be known and hence does not exist. Beving's music is an experiment in existential communication, a belief in an absolute aesthetic, to prove that a universal and metaphysical reality does exist.
In the past year Beving composed and recorded his solo album at home in the still of night. The album is filled with introspective and often filmic piano compositions. Beving's sound could be described as the opposite to over-produced and complexly layered music styles. His ambition for "Solipsism" is to keep the music stripped back to its essence: simple sounds to express complex emotions.