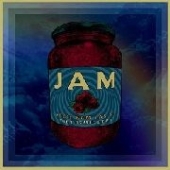 Cosmic Dead
Eccie Bam Yas, E?
Label: Monorail Music
Genre: Post Rock / Avant Rock
Eccie Bam Yas, E?' began life as a meditative piece rather than the rocket-fuelled out-rock the band is more associated with. Spliced and reformed by the band, using jams and improvised sets taken from the 'Rainbowhead' recordings in Kyle of Lochalsh, a small village in the North of Scotland. In this remote setting the band recorded a myriad of improvised pieces inspired by the rural surroundings. The resulting material was then scattered across the three albums 'Easterfaust' (2014), 'Rainbowhead' (2016) and 'Eccie Bam Yas, E?' (2017).