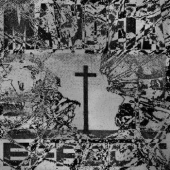 Gonjasufi
Mandela Effect
Label: Warp
Genre: Electronica / Ambient / Experimental
Availability
CD Digi / Cardboard €16.49

In Stock
Gonjasufi announces a new collection of remixes, covers and original music, aptly titled 'Mandela Effect'. This release shows the producer expanding on his stark message from 'Callus' with support from a diverse cast of musical peers and local collaborators.
The Mandela Effect is a recent phenomenon in which experiencers claim to be living in a reality slightly different from the one they remember. These differences, manifested in literature, movies, logos and even people themselves, constitute the evidence of an altered reality for 'Mandela' believers. The term was coined after large groups of people seemed to 'misremember' that Nelson Mandela had died during his imprisonment in South Africa.
Guests include Massive Attack's Daddy G, Shabazz Palaces, Anna Wise, Ras G, Innsyter, Moor Mother, Perera Elsewhere, King Britt and a crew of Gonjasufi's San Diego brethren.
Gonjasufi will be on tour with Skrapez and Perera Elsewhere throughout Europe and beyond in 2017, including two London dates in May.
CD in four panel digi printed with silver pantone.
LP in 3mm spine sleeve printed with silver pantone with digital download card insert.