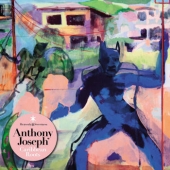 Joseph Anthony
Caribbean Roots
Label: Heavenly Sweetness / Strut
Genre: Freestyle / Nu Jazz / Funk / Afro
Availability
LP x2 +MP3 COUPON €25.99

In Stock
Strut team up for the first time with respected French label Heavenly Sweetness for the brand new album by the inspired poet, novelist and musician, Anthony Joseph. The Caribbean is an influence that runs through Joseph's discography, obliquely or headon, suggested or on full display. It resonates on each of his albums, from the furious trance of 'Bird Head Son' to the more polished 'Time'. On 'Caribbean Roots', he has now decided to turn a guiding thread and a reference point into a communications cable – a powerful bond that makes light of distance and braves the seas to link his island to that of his friends in the Caribbean arc, dancing to the strains of tumbélé and mendé only a few miles from Port of Spain where people live it up to rapso and soca beats.
'Caribbean Roots' represents a return to his roots for Anthony Joseph, who has always remained true to a powerful, deep-seated sense of his Caribbean identity. Having started out as a joint project with the outstanding percussionist Roger Raspail (Cesaria Evora, Papa Wemba, Kassav), 'Caribbean Roots' swiftly grew into a creative force incorporating the rhythms, sounds and vibes that rock the Caribbean from San Fernando, Scarborough, Kingston and Les Abymes to Port-au-Prince and Havana. Backed by a band made up of a blend of local musicians, the album attempts to unite the different islands into a single entity whilst ensuring that the identity of each is in no way diluted by the mix, instead creating a richer and stronger alloy. The saxophones of Shabaka Hutchings (The Heliocentrics) and Jason Yarde, the trumpet of Yvon Guillard (Magma), the bass of Mike Clinton (Salif Keita) and the trombone of Pierre Chabrèle (Creole Jazz Orchestra) all combine to form a group of Caribbean All Stars to which Andy Narrell, the master of the steel pans, brings ringing drum beats.
The album features bursts of catchy rhythms and slow percussive riff progressions, as on a film soundtrack, incandescent voodoo funk and rhythmic high-speed frenzies shot through with free-jazz sax. This reunion of the Caribbean diaspora was never meant to come up with a formula divisible into eleven separate tracks – its goal was to explore and discover new sounds. And all of this under Anthony Joseph's guidance, as he spins his lyrical blend of afro-futurism and surrealism, commemorating the Caribbean people's sometimes violent resistance to colonialism. Anthony Joseph, one moment a chronicler reciting his text against a background of simple percussion, the next a storyteller possessed by the power of a hypnotic bassline, then an adventurer chanting among mangroves where the rhythm section and the brass have created an impenetrable thicket. At turns, an MC too, strutting to a fat, throbbing groove in vocal tandem with Sly Johnson or David Rudder to pay tribute to Mighty Sparrow, the undisputed and indisputable king of calypso.