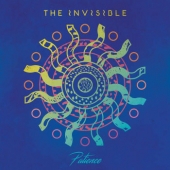 Invisible
Patience
Label: Ninja Tune
Genre: Freestyle / Nu Jazz / Funk / Afro
Availability
LP 180GR +MP3 COUPON €19.99

In Stock
• What you will feel most strongly on 'Patience' is the how The Invisible's experiences since the release of their last album, 'Rispah', both individually and collectively, mean that the group "have gained a deeper understanding of the value of life" and a mission to communicate that to the listener.
• It's an album which hints towards the London soul of Jessie Ware but combines it with the experimentation of the LA beat scene and the raw funk of D'Angelo.
• The Invisible's first album was nominated for the Mercury Music Prize and their second was described as "incredibly uplifting and moving" (Vice) but it's 'Patience' that stands as the uplifting pinnacle of their remarkable career.
• 'Patience' features collaborations with Jessie Ware, Floating Points, Connan Mockasin, Anna Calvi and Rosie Lowe.
• For fans of Floating Points, Ghostpoet, Kindness.
• Heavyweight 180g vinyl LP in 3mm spined sleeve.
• Exclusive coloured vinyl edition available to independent retailers.