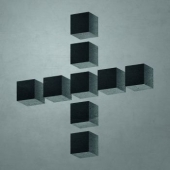 Minor Victories
Minor Victories
Label: Play It Again Sam
Genre: Rock / Pop
Availability
CD Digi / Cardboard €17.99

Dispatched within 5-10 working days
Comprised of Mogwai's Stuart Braithwaite, Slowdive's Rachel Goswell, Editors' Justin Lockey and his brother James, Minor Victories announce its debut album today. What began as Justin's desire to create an extreme noise EP topped off with delicate female vocals, Minor Victories became a cinematic ten-track LP, masterfully crafted by four band members who have somehow never even all been in the same room together. Produced and engineered by Justin, Minor Victories will be released on June 3rd 2016, through Play It Again Sam

The first taste of MINOR VICTORIES' debut is the haunting, synth-driven A Hundred Ropes. The song is accompanied by a striking video filmed by the Lockey brothers' video and film partnership entitled Hand Held Cine Club. The first in a series of shorts that will be released over the next few months, the video exhibits the band's strong visual aesthetic and further represents the non-conventional route that MINOR VICTORIES have taken thus far.

What has become far more than a side project for its members, Minor Victories unveils the real essence of what a group of talented individuals unshackled by convention can attain. Brought together by brief meetings, mutual acquaintances and overall serendipity, MINOR VICTORIES created this album together by swapping ideas, songs, fragments and finished recordings via broadband connections. The freedom and immediacy in this exchanging of ideas - plus the fact that all four members have barely spent any time together recording or writing - only adds to the heart of the project. This unusual process, combined with the members' wide spectrum of musical tastes converging, ultimately led to something beyond the original vision of any of the contributors that pushes new boundaries and new sounds into uncharted waters.

"Starting a band where some of the people have never met each other is something I've never heard of," says Stuart. James adds, "I've made a record with people I'd never have imagined I would have the chance to work with," while Rachel describes it as "the most exciting thing I've done to date." As for Justin, whose itch began the whole process, he still hasn't quite worked out what his little noise EP has become but is beginning to think that, "we've stealthily made the record I always have wanted to make without me actually realizing it."