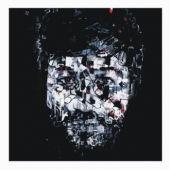 Sonic Jesus
Locomotive (remixed By Sonic Boom)
Label: Fuzz Club
Genre: Rock / Pop
After causing seismic shifts in the underground earlier this year with their debut album Neither Virtue Nor Anger, Sonic Jesus are back with a limited edition 7" featuring a brand new track, and remix by Sonic Boom aka Pete Kember from Spacemen 3 and Spectrum, due for release November 20th on Fuzz Club Records.
On Side A the remix of "Locomotive" maintains the track's beautiful abstract vocals which evoke some kind of religious ritual or perhaps a lonely lament. The song is then propelled into the heavens as the band crashes in and Sonic Boom's psychedelic treatment takes effect.
The B side, "Never In My Mind", starts off like a call to arms full of violence and energy, and continues its rampage pace like an adrenaline shot to the heart. The marching snare drum is overlaid with fuzz-heavy guitars and dark distorted vocals to produce a sound that is distinctly Sonic Jesus.
From their two releases to date (Neither Virtue Nor Anger and a self titled EP released by Fuzz Club in 2012) Sonic Jesus has earned the adoration of much of the alternative music press including Consequence of Sound, The Quietus, Drowned In Sound, Clash Music, and Exclaim! who have praised their unique sound of intense industrial darkness, built from vast and myriad influences. The Quietus says 'Sonic Jesus have conclusively proved themselves the contemporary masters'. Drowned In Sound says 'Sonic Jesus can lay claim to releasing one of the scene's – and this year's – finest collections.' (Referring to Neither Virtue Nor Anger).
Limited to 1000 copies.